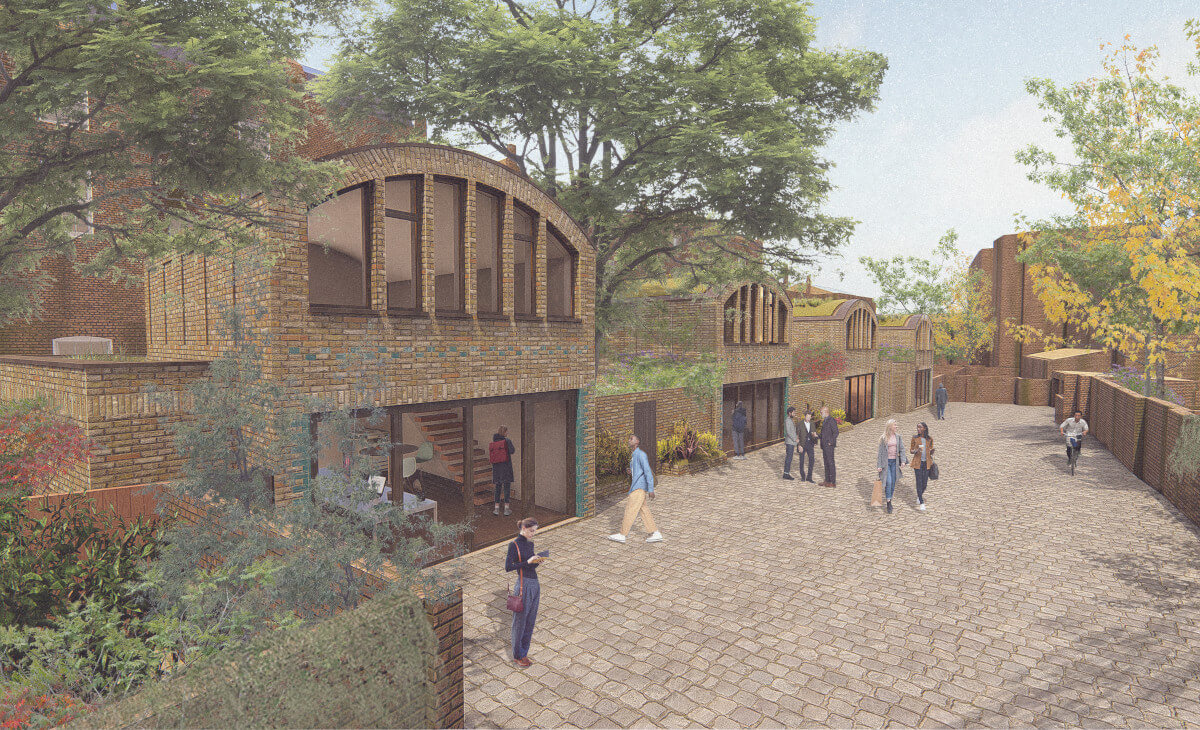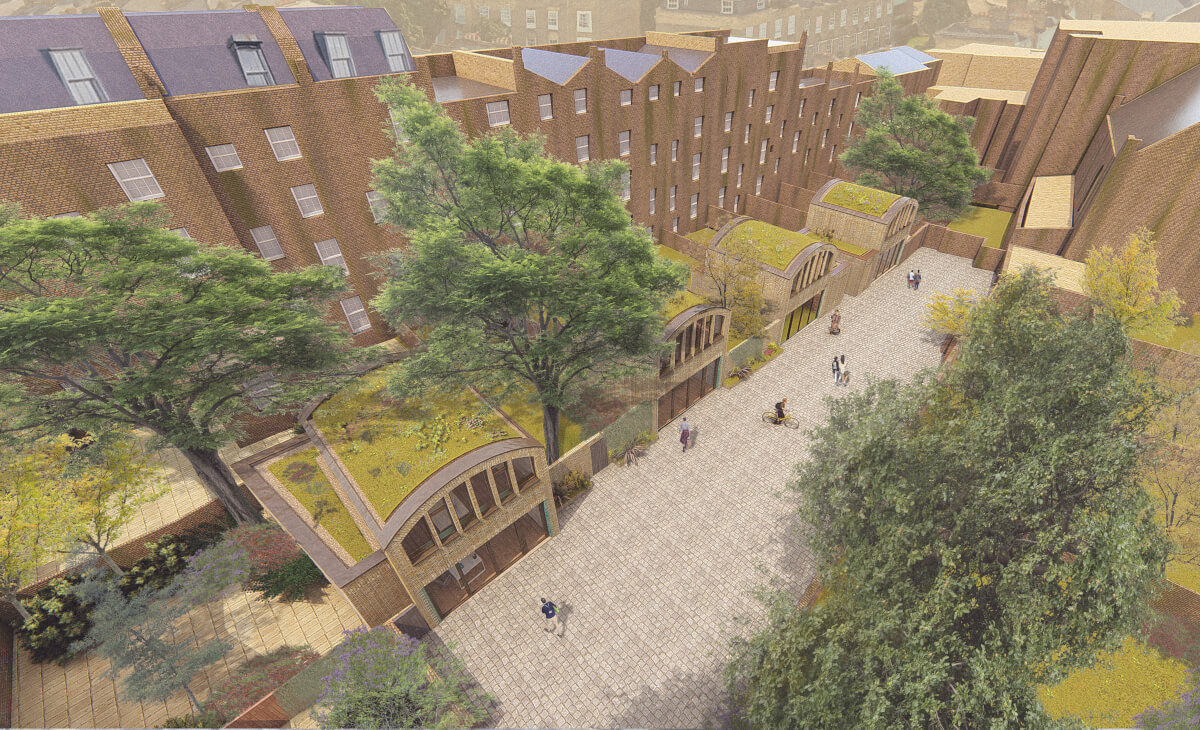 Soley Mews is a back-land redevelopment project which creates four new sustainable workshops for Browning's Garages in Angel, London Borough of Islington. The site is located in the New River Conservation Area and is positioned at the rear of a series of Listed Georgian terraced town houses.

Browning's Garage is one of the few remaining neighbourhood car repair garages in London and was started by Cyril Browning, a metalworker by trade, in 1910. Many garages in London are closing down and being redeveloped for housing. Browning's ambition is to adapt with the changing market to survive, by evolving and responding to innovation, recognising the emerging shift from petrol and diesel combustion engines to electric vehicles.

The proposed workshops do not only house sustainable technological solutions but also consider user-interface using sophisticated M&E and technological/digital interactive devices. The workshops will be let to small businesses short-term, so that Browning's have the ability to grow incrementally while remaining in the area. Although Browning's will remain a small local business, it will influence and inspire other maintenance and repair garages to follow suit, becoming a moderniser of the changing automotive environment. Soley Mews brings together the need for improved sustainability, the need of the place, and the history of the business, and this project seeks to find synergies between all three.  Soley Mews contributes, as one of a series of catalyses, towards the change in direction the construction industry requires in order to innovate and reverse climate change. The project could have a particular impact at local level, with Browning's garage and local businesses championing the innovation towards a cleaner and healthier urban environment.